When the COVID-19 crisis broke out, many FS (financial services) firms that had planned to deploy digital business models across their organization over time were forced to do so overnight. Of those that did, many were surprised by the relative ease of the transition to cloud operating models and the benefits they realized. Now they're working to keep pace with a surge of innovation that's making cloud computing less a nice-to-have and more a business imperative. They're also revamping their budgets to reflect the fact that the cloud is becoming less about bottom-line cost savings and more about driving top-line revenue growth and innovation.
For FS firms, the benefits of cloud are substantial: the ability to deliver business value faster and to innovate at scale, increased data processing (approaching real-time), unique customer experiences, greater business agility and the capacity for continuous transformation. But before you start to develop a plan, it's critical to determine exactly the business outcomes that you want from the cloud.
Here are five tips on how to migrate to the cloud wisely and help make your cloud transformation go smoothly.
1. Focus on customer experience:
Put the customer first by going beyond the basics. For example, you may have an AI chat bot, but customers now expect more. You should understand, predict and deliver the right data via the right channel. Financial services firms are delivering by creating personalized and contextual omnichannel experiences enabled through end-to-end artificial intelligence/machine learning (AI/ML) platforms that can process in near-real-time and batch data to generate personalized actions and content.

Take the case of a retail bank that improved its customer engagement by creating a personalized and contextualized omnichannel banking experience. To achieve relevant, in-the-moment experiences, the bank used an AI/ML platform to generate personalized offers based on behavior patterns. It also used the platform to develop actionable messages, such as overdraft warnings based on spending patterns, exchange-rate offers using geolocation data and other alerts drawing on contextual data.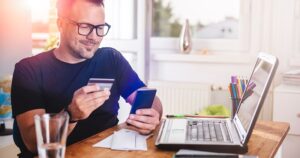 2. Launch digital business models:
Once you've established solid omnichannel customer experiences, you can experiment with new revenue channels by taking advantage of digital native capabilities. Use cloud computing as the centerpiece to enable enhanced capabilities and revenue opportunities, whether branching into platform-based businesses or services such as investment decision platforms, launching new capabilities free of any legacy technology constraints such as parallel digital banking services or engaging in a strategic partnership such as with a big tech provider to launch a unique product or service.
3. Reimagine business operations:
The cloud is the key to enter a world where businesses can operate very differently and to great advantage. The first step is to be open to reimagining business operations and processes. Examples include natural language processing (NLP) and bots that now support customer service; robotic process automation (RPA) and optical character recognition (OCR) that streamline accounts payable, account closure and credit card processing; and RPA that accelerates report automation. Encourage your managers and employees to come up with smarter ways to do things by leveraging the cloud and the technologies it enables. In a cloud-first world, use the cloud to gain transparency into operational metrics and KPIs. Review workflows and end-to-end journeys to identify potential efficiencies. Taking advantage of these opportunities could give you a competitive edge in the marketplace.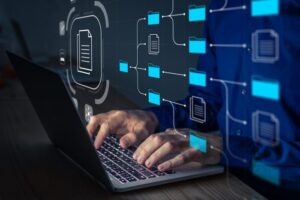 4. Review your people strategy:
Success in the cloud goes beyond technology. We recommend that you consider a number of key factors including how ways of working will change, organizational structure, business model enhancement, and evolving goals for talent and cultural mindsets. Revisit your business and IT alignment to support the shift in focus to delivering business value rather than managing infrastructure. For example, technology teams are shifting towards smaller teams of engineers. The focus for technology risk management is changing to help ensure that resilient, secure and compliant systems are delivered on public cloud and that those systems provide the appropriate guardrails to deliver at scale. Cloud innovation will most likely introduce changes to your organizational chart just by its nature, so now's a good time to think through how to start adopting a fail-fast culture with continuous learning and experimentation.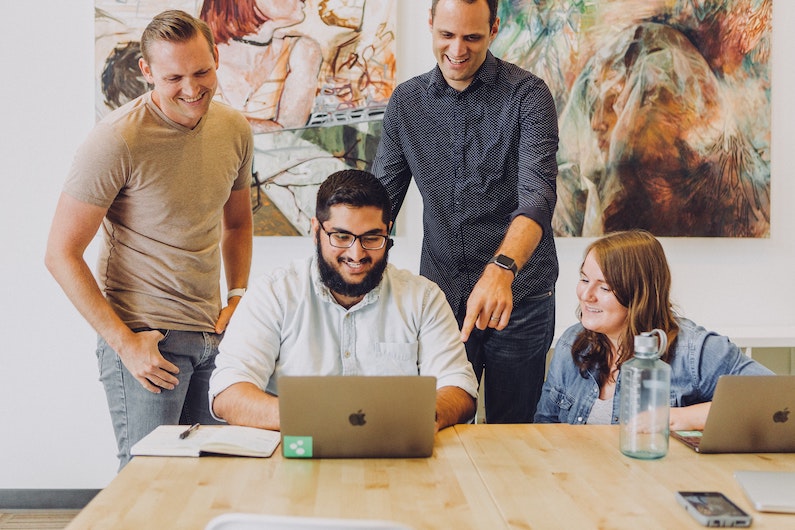 5. Focus on the full cloud potential:
Set a clear direction for how you can leverage cloud solutions to support your business priorities, the transformational journey, and the necessary operating model and capability changes required. With this clarity, you can then define the scope based on business and technical drivers for moving to the cloud, including attributes like performance, architecture, cost, risks, operations, security and compliance, business criticality and migration plans. You can use this information to develop a robust business case for the applications and workloads that can benefit most from early migration to the cloud. To take advantage of serverless computing and server scalability, for example, make your apps cloud native. That means they'll have to be configured and/or rewritten for the cloud or replaced by apps that were designed for cloud architecture.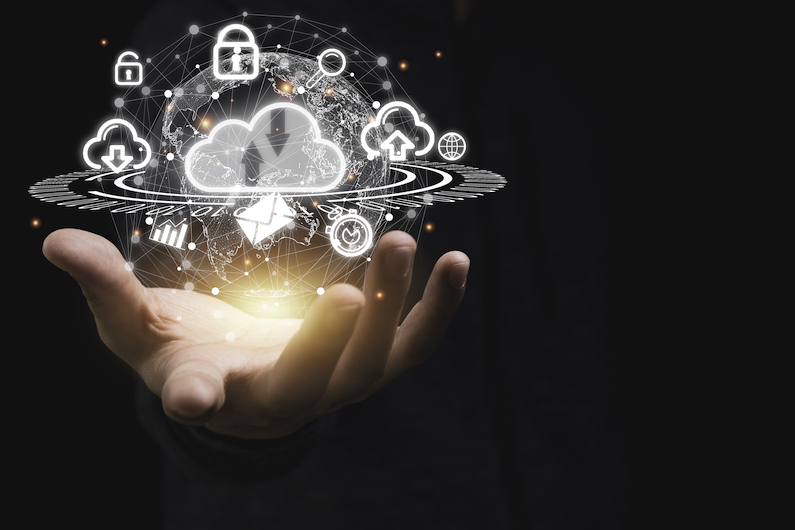 Unlock the full cloud potential with Sun Cloud ecosystem:
>> Explore our cloud transformation services for FS firms and contact for a tailor-made solution for your business
Source: PWC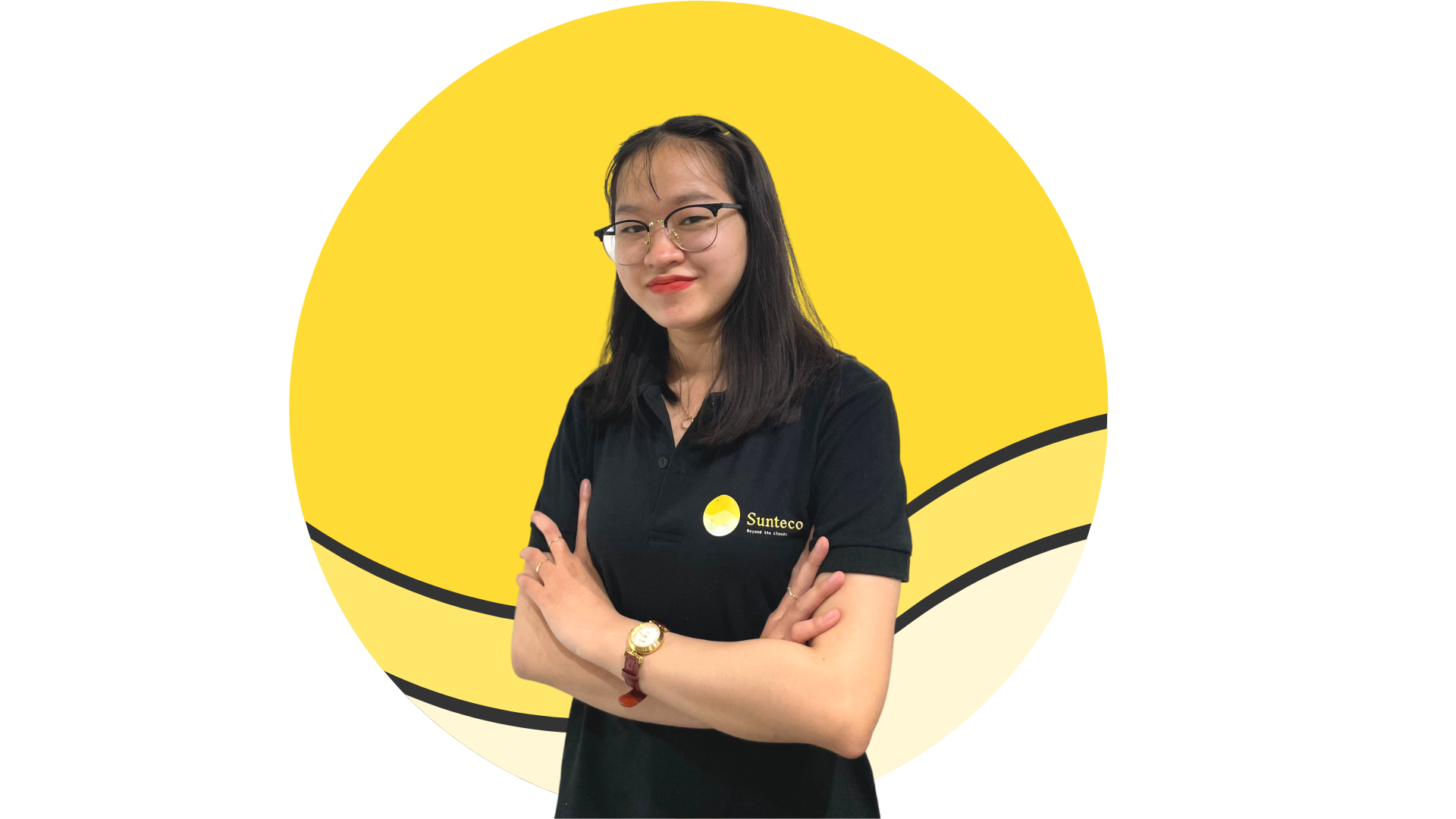 Huong Nguyen (
Sarah)
Digital Specialist
I am a Digital Specialist on Sunteco | Get blogs and the latest technology news and other cool stuff related to the (Container | Messaging | VM).