To encourage the innovative research spirit and nurture the passion for ICT among young students, Sunteco supports the Vietnam Association for Information Processing (VAIP) to organize the two biggest competitions in 2022, the Olympiad in Informatics & ICPC ASIAN HANOI 2022.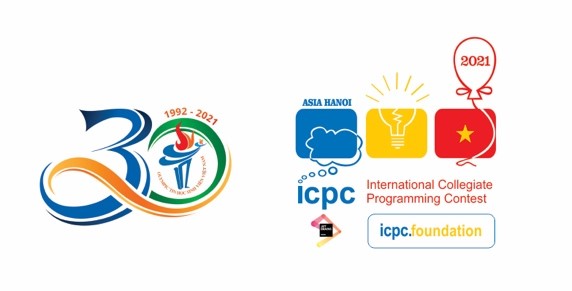 The Olympiad in Informatics was held for the first time in 1992. OLP' is a university student programming contest divided into two blocks of IT and non-IT students, with the participation of thousands of students from universities across the country.
The Olympiad in Informatics will be held from December 6-9, 2022.
For more information about the contest, visit Olympiad in Informatics 
The International Collegiate Programming Contest (ICPC) was first held in the US in 1970. It has so far drawn thousands of top computer science students from throughout the global university system. It is the world's oldest, largest, and most prestigious programming exam.
The schedule of the ICPC online regional rounds in October 2022 respectively:
October 15-16, Northern ICPC Round held by University of Technology – VNU, Hanoi

October 22-23, Central ICPC Round held by the University of Science and Technology – University of Danang

October 29-30, Southern ICPC Round held by the University of Science and Technology – Vietnam National University, Ho Chi Minh City
National ICPC exam: November 13, 2022
ICPC Asia Ho Chi Minh City exam: December 8-9, 2022
For more information about the contest, visit ICPC ASIAN HANOI
Proudly accompanying two contests as a Sponsor, Sunteco provides Sun VM services, helping thousands of participants access and take online examinations.
Sun Virtual Machine (Sun VM) provides secure, resizable Virtual Machine capacity in the cloud. The simple web interface allows you to obtain and configure capacity with minimal friction. It completely controls your computing resources and lets you run on Sunteco Cloud elastic computing environment. Sun VM reduces the time required to obtain and boot new server instances to minutes, allowing you to quickly scale up and down capacity as your computing requirements change. Sunteco Cloud provides developers and system administrators the tools to build resilient applications and isolate themselves from common failure scenarios.
For further details, visit Sun VM