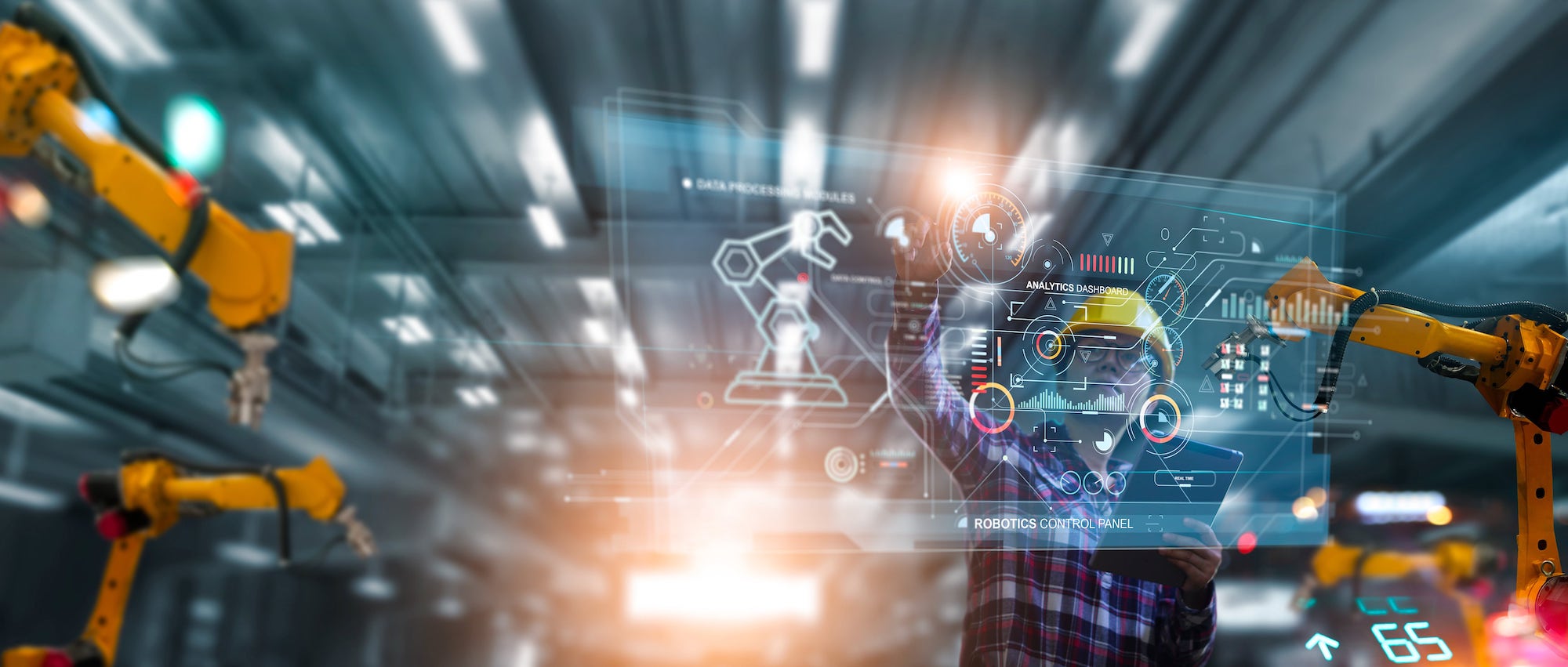 Today, cloud computing is crucial for any business trying to accelerate innovation.
There are more and more cloud providers in the marketplace, and choosing one can be problematic.
If you are looking for the most suitable cloud company for your business, this blog is for you. In this article, we list the top 5 recommended cloud providers with their pros and cons based on users' reviews so that you can choose from them.
1. What is cloud computing service?
A cloud computing refers to a server's operating system and hardware in an Internet-based data center. It allows software and hardware products to co-exist remotely and at scale.
Enterprises rent access to computing services, such as servers, databases, storage, analytics, networking, software, and intelligence. Therefore, the enterprises do not have to set up and own data centers or computing infrastructure. 
1.1. Advantages
No cost on infrastructure
Cloud computing is divided into three major categories as per the services: Infrastructure as a Service (IaaS), Platform as a Service (PaaS), and Software as a Service (SaaS).
In all these categories, one common thing is that companies don't have to spend massive amounts of money buying and maintaining equipment. That also means that enterprises don't need to invest in hardware, facilities, or building a larger data center to accommodate their growing businesses. Moreover, enterprises don't have to hire a large IT team to handle data center operations because they can rely on their cloud provider's teams.
Accessibility
Cloud resources are easily accessible from around the globe – anytime, anywhere, and from any device and you have complete access to your resources. You don't have to carry USB drives, an external hard drive, or multiple CDs to access data. That enables remote employees to stay up to date with co-workers and customers. End users can quickly process, store, retrieve and recover resources in the cloud. 
Reliability
Your infrastructure in the cloud increases the reliability and availability of applications and services. Cloud services run on pooled and redundant infrastructure, which provides you with higher availability of IT services.
Data backup & recovery
Loss of data can significantly impact your business. You might lose critical information, which can cost you massive money, waste valuable time, and adversely affect your brand image.
To prevent it, you can automatically backup all the data to the cloud regularly. That helps you to recover any data in case of accidental deletion, loss because of natural calamity, or if the hard drive crashes.
Huge cloud storage
Most cloud services provide you with free, secure, and huge storage space to store all your valuable information.
Although most cloud storage services like OneDrive offer you a good amount of free storage, if you use it all, you can always go to buy more secure storage in the cloud.
1.2. Disadvantages
Security
Security is considered the biggest challenge for everyone. Since the public cloud utilizes the internet, your data may become vulnerable.
Furthermore, there is a lack of transparency regarding how and where sensitive information entrusted to the cloud provider is handled. That means you find a provider who follows complete compliance policies for data security.
Cloud migration
The process of moving applications and other data to a cloud infrastructure often causes complications. Migration projects frequently take longer than anticipated and go over budget. The issue of workload and data repatriation — moving from the cloud back to a local data center — is often overlooked until unforeseen cost or performance problems arise. 
Vendor Lock-in
Although the cloud service providers assure you that they will allow you to switch or migrate to any other service provider whenever you want, it is challenging.
You will find it complex to migrate all the cloud services from one service provider to another. During migration, you might end up facing compatibility, interoperability, and support issues. To avoid these issues, many customers choose not to change their vendors.
Limited control of infrastructure
Since you are not the owner of the infrastructure of the cloud, hence you don't have any control or limited access to the cloud infrastructure.
2. Top Cloud Computing Providers in 2022
2.1. Microsoft Azure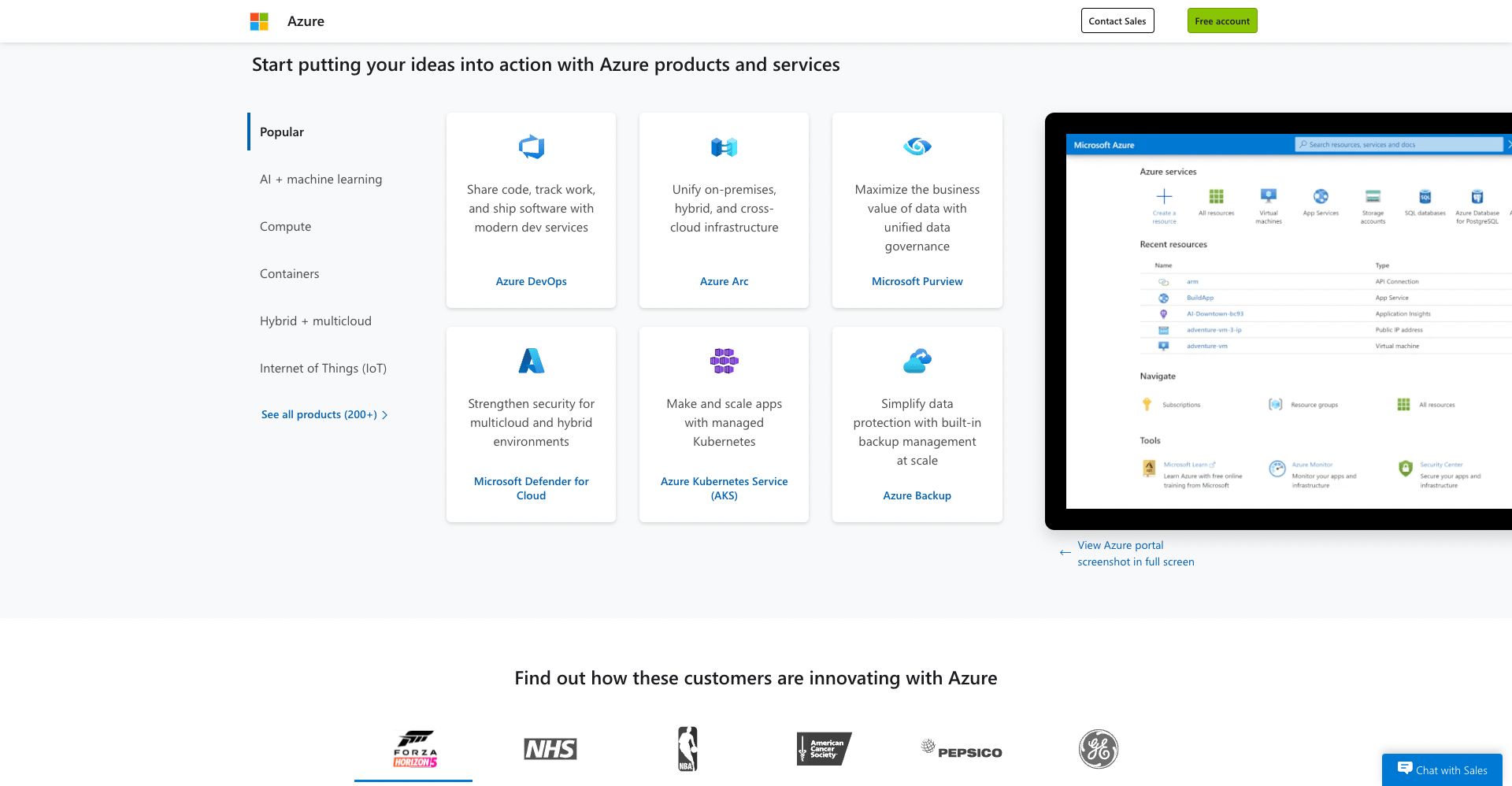 Microsoft Azure offers virtual machines and storage accounts that are durable and highly available. It has scalable cloud storage and functional cloud servers as well. In addition, Microsoft Azure has many comprehensive services that can be used for different needs.
Pros
– Azure's SQL database offers managed and clever SQL in the cloud application.
– Creating cloud applications for web and mobile becomes possible with its hybrid cloud services.
– It has a straightforward interface and makes the cloud application functional. 
Cons
– It would be better if there were more room for Operating System support. 
– Virtual machine console access has some drawbacks and deficiencies.
– More application platforms should be available.
2.2. Amazon Web Services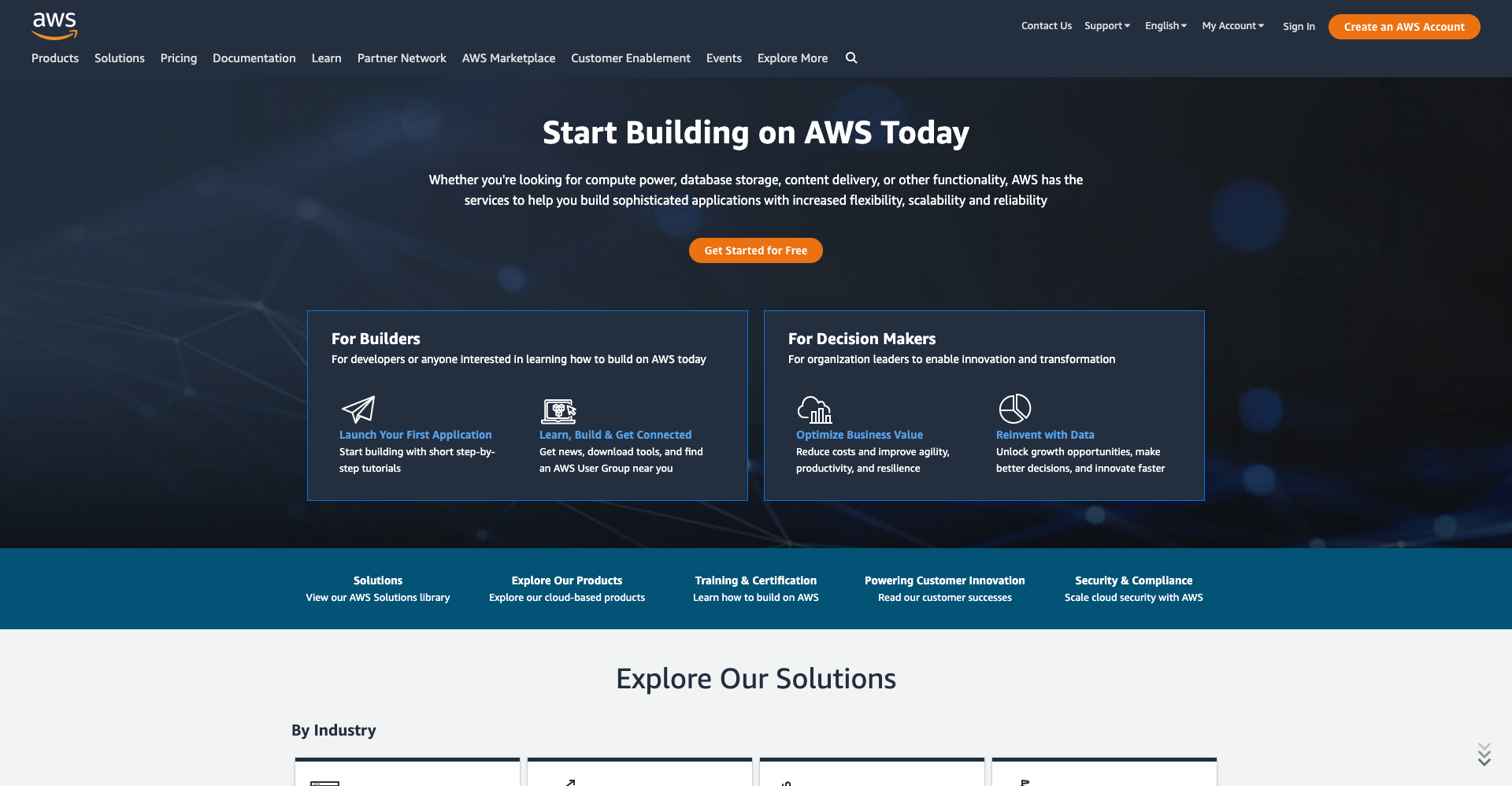 AWS Cloud is one of the most used cloud computing services. Amazon Web Services is a cloud service provider that can be used independently. Also, AWS can be used together for a broader experience. Using AWS and Elastic Compute Cloud, you can create interactive solutions for your website.  
Pros
– AWS has many use cases such as cloud migration, cloud operations, content delivery, database migrations, data lakes, analytics, edge computing, and front-end web & mobile development.
– Elastic Compute Cloud can be used by any industry, such as marketing, advertising, media, entertainment, retail, industrial, and financial services.
– You can use AWS's Elastic Compute Cloud if your organization is an enterprise, startup, or public sector.
– Elastic Compute Cloud is easy to set up and adapt for beginners.
Cons
– Errors might occur in some data source integrations and underlying infrastructure.
– The call patterns in AWS Lambda might seem complex for some cloud users.
– It needs improvement in storing queries.
2.3. Google Cloud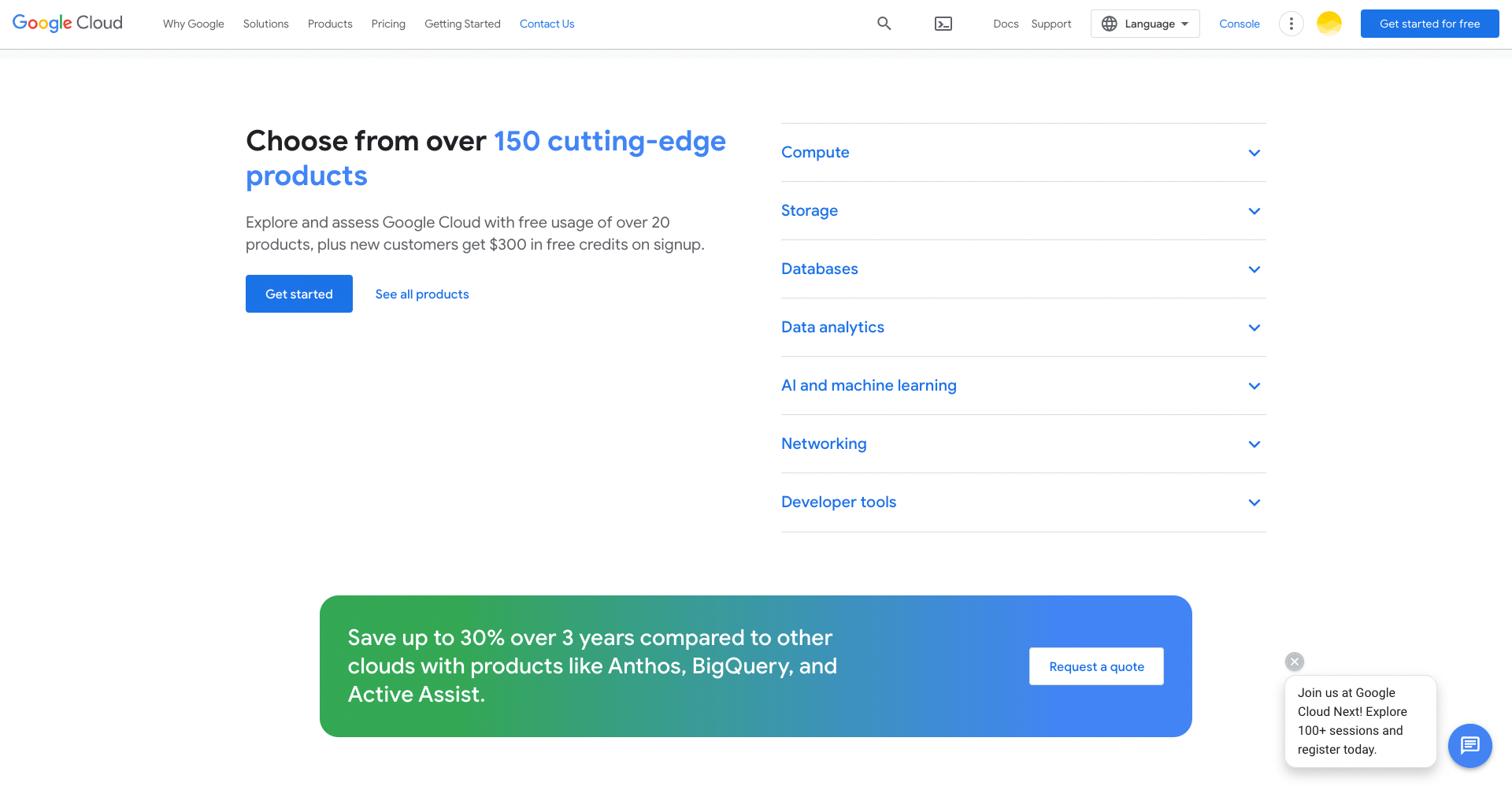 Google Cloud allows you to unify data across your business with storage space. Google Cloud has an open and straightforward way that helps cloud users to bring their data together. Google Cloud Platform is among the most convenient cloud computing providers, thanks to intelligent analytics and database solutions. 
Pros
– Google Cloud is a user-friendly cloud-based service with a straightforward interface.
– It is one of the security-oriented cloud computing services. The level of security is essential in cloud computing services, and Google Cloud gives importance to this issue.
– Service offerings include smart analytics to have better insights into your data at any scale. Its artificial intelligence also simplifies analytics to cloud users.
Cons
– Some cloud users might find it a bit expensive.
– Tutorials and help documentation of Google Cloud Platform need to be improved and updated. 
– Google Cloud's dependence on a third party might not be ideal for some cloud users. 
2.4. IBM Cloud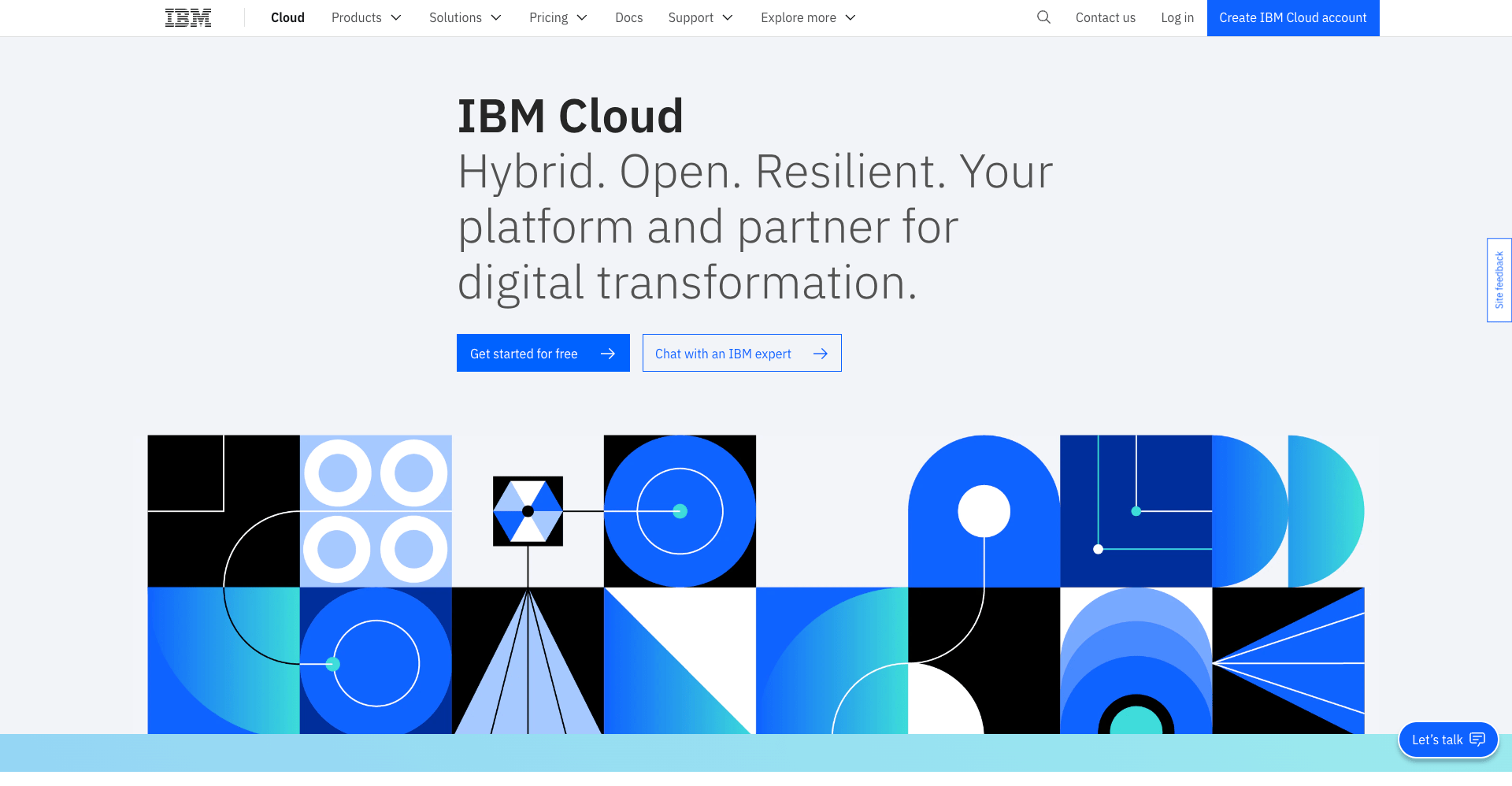 IBM Cloud is one of the most used cloud providers. IBM Cloud focuses on IaaS, SaaS, and PaaS services mainly. Since it is a customizable platform, you can use it according to your business needs.
Pros
– IBM Cloud offers hybrid cloud management and cloud migration. It is an open and managed cloud service.
– A data migration solution can enhance your data integrity. Also, you can increase the ROI of your business.
– IBM Cloud seamlessly integrates with many other platforms, which makes cloud computing functional.
Cons
– The queries might run slow sometimes for some cloud users.
– It might be a bit complex to use for beginners at first.
2.5. Sunteco Cloud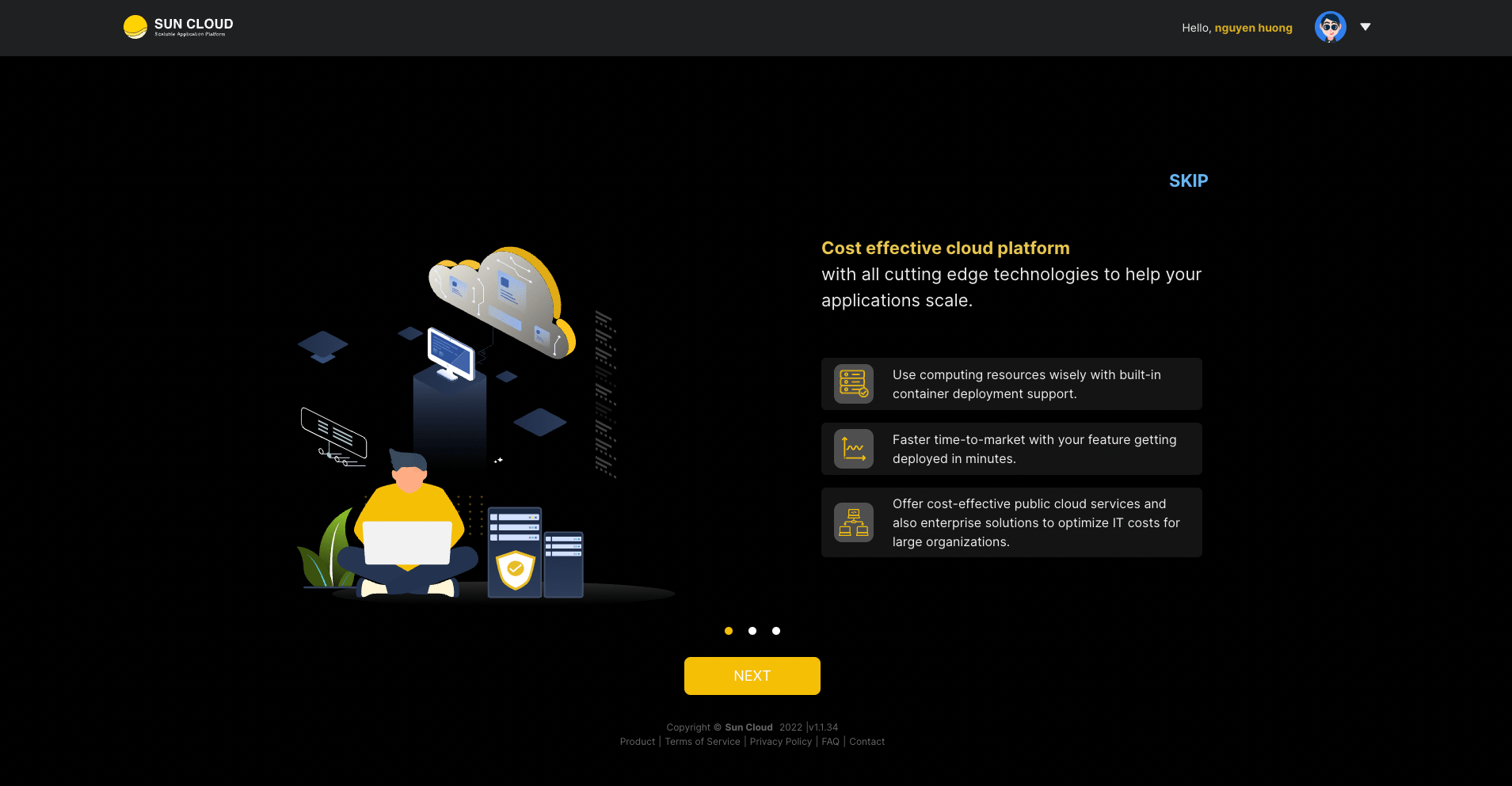 Sunteco Cloud is a young cloud platform provider yet highly stable quality. Sunteco Cloud computing is developed based on advanced container technology, which optimizes the scaling process at a low cost. It is the distinguished highlight of Sunteco Cloud among many cloud providers, perfectly matching systems that frequently fluctuate in demand.
Pros
– High scalability: Sunteco Cloud scales a hundred times in seconds, 2-3 times faster than Virtual Machine.
– Cost efficiency: Sunteco Cloud can save up to 50% on computing costs with auto-scaling and PAYG model.
– High recoverability with rolling features and backups: Rolling back and rolling forward are unique features found only on Sunteco Cloud. Your application can go back to any point in the development history, enabling continuous integration and delivery, making it easy to try out new ideas and roll back if something doesn't work. The low cost of failure encourages experimentation, makes it easier to update code, and accelerates time-to-market for new features.
Cons
– Sunteco Cloud system has fewer feature products compared with the cloud providers mentioned above.
Get started for free? Take a credit of $100 when try out Sun Cloud now.
Learn more about other products in the Sun Cloud ecosystem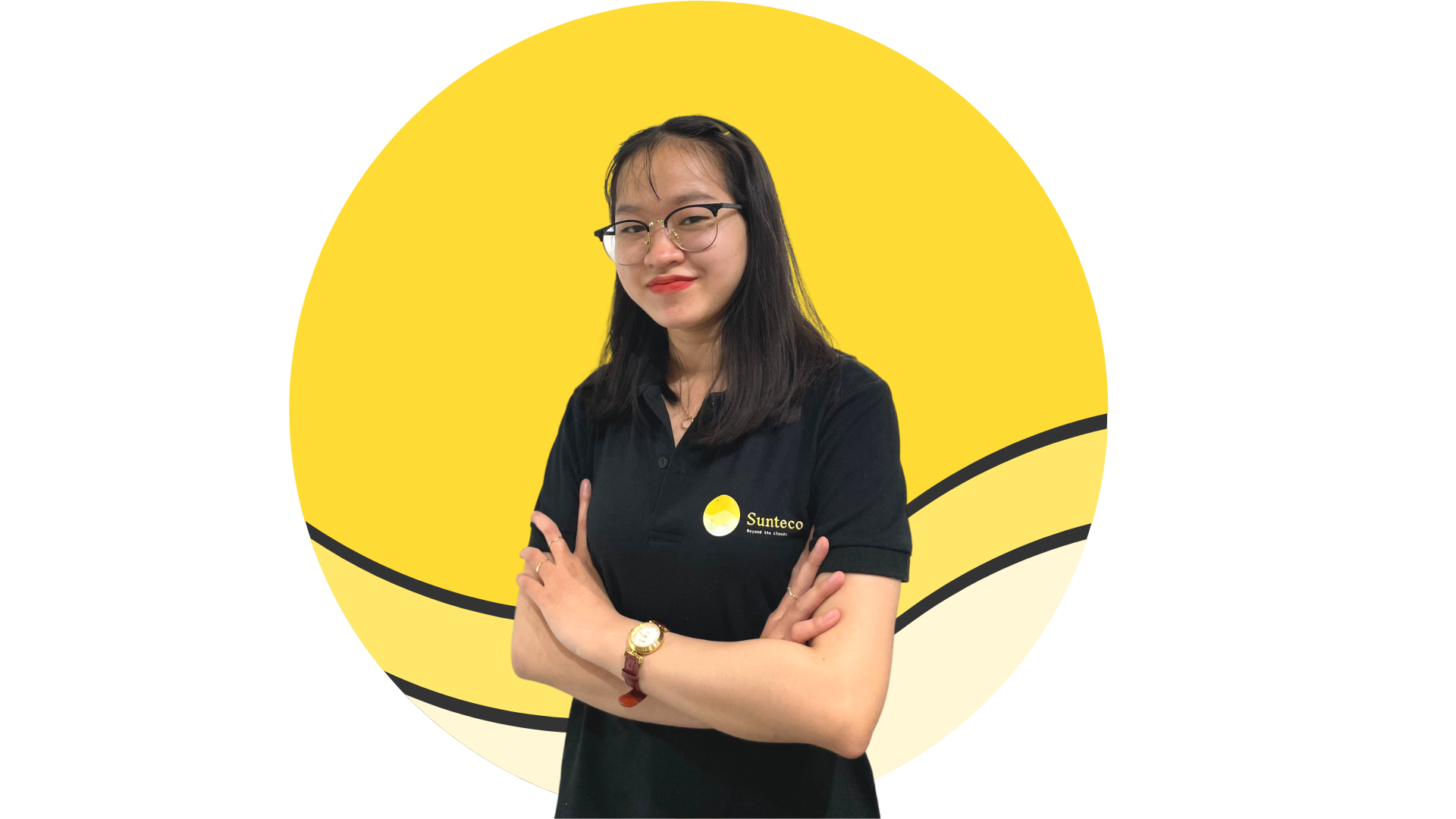 Huong Nguyen (
Sarah)
Digital Specialist
I am a Digital Specialist on Sunteco | Get blogs and the latest technology news and other cool stuff related to the (Container | Messaging | VM).