Banking & Finance

—Sun 

Cloud Platform Migrations

|

With Sun Cloud, you don't need to change the existing system, but you can combine the existing one with Sun Cloud as a supplement or companion. Let's discover which bank components could be migrated into Sun Cloud.
The unexpected pace of change creates opportunities and challenges at the same time for banks of all sizes, requiring an agile manner and innovation. They could come from inevitable trends like digital transformation, open banking, platform banking, or even changes in customer behavior. Sun Cloud ecosystem provides high technology solutions to reduce your cost base, easily deploy new features or products, and enhance customer experience with top security and availability. 
1. See the future of banks
The banking industry has been experiencing a seismic shift towards digitization over the past several years, bringing the banking experience and operating model closer to that of other industries and customer expectations than ever before. This trend leads to a new term – platform banking, a technology-enabled fashion of traditional and digital banking, Fintech, and third parties. Platform banking flips the traditional banking model into a customer-centric one that offers a marketplace of financial products and services sourced from multiple and independent institutions.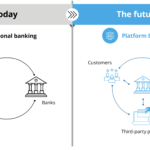 Traditional banking vs. platform banking (source: Deloitte)
Platform banking is a digital marketplace owned and operated by a bank or another third party that provides banking and non-banking services. As with open banking, sharing of customer data happens only with customers' consent. Platform banking also requires secure data transmission via APIs. The premise behind platform banking is that banks can serve customers better, engender more trust, and keep customer relationships. Platform banking helps banks to better serve their customers by offering a suite of banking products and services in a marketplace model, where an existing customer can pick products offered by different financial platforms. Platform banking is considered the future of the banking industry. 
For most banks, successful adoption of platform banking standards will require substantial re-engineering of current core banking application architecture and infrastructure. It will also call for an enterprise-wide transition toward microservices architecture, which is a critical enabler that allows efficient and sped-up integration with third parties. 
2. What is Sun Cloud Ecosystem?
There are 8 key products in the Sun Cloud ecosystem, which are the most critical ones that most banks need for their system. All products and services of Sun Cloud can be integrated or migrated easily to other systems so that businesses do not have to completely change their current IT system.
Products of Sun Cloud ecosystem
To prevent customer churn, it is crucial to ensure the high availability, scalability, and performance of software systems. Banking software solutions have to serve thousands of customers while maintaining a growing number of users and requests. Performance issues, downtime, and errors are common problems that can be encountered by users when the system is not scalable. Companies also have to deliver new features, products, and services rapidly in order to outrun competitors and win clients. 
By using Sun Cloud, it is possible to address the above issues. Sun Cloud can easily enable auto-scaling of computing resources to meet the demand at any moment. It also helps bank software systems can deliver services with no delay. Sun Cloud adopts the latest containerization technology called Kubernetes, which enables communication management and security monitoring between and across multiple component services.
>> Learn more about Sun Cloud
3. Revolutionize bank with Sun Cloud Ecosystem
Sun Cloud wells support building micro-service architecture of big systems like banking or Financial. It includes micro-services communication, micro-service integration services, micro-service run-time (container) instances orchestrator, managed scalable database, and so on.
Sun Cloud use-case for Banking &Finance Platform
By applying Sun Cloud ecosystem, banks can easily collect, organize, manage, and secure databases from various sources in the software system. Sun Cloud also ensures data integrity and eliminates worries about data loss. It is an essential foundation for analytics and innovation.
4. Benefit for banks from Sun Cloud Ecosystem
With Sun Cloud, you don't need to change the existing system, but you can combine the existing one with Sun Cloud as a supplement or companion. Let's discover the benefits of which bank components could be migrated into Sun Cloud.
Low Costs
Optimize business processes and lower cost base.
Quick Adaptation

Adapt rapidly to meet changes in market and customer behavior.
Effective Growth
Grow business effectively by making data-driven decisions.
High Security
Be assured of top security, availability, and performance.
Sun Cloud Benefits for Banking & Finance Platform
5. Next steps
>> Schedule a demo today to learn more about how Sun Spinner and Sun Highway helps you achieve these results.
>> See more Sun Cloud product pricing
>> Trial free Sun Cloud products and get more promotions when creating a new account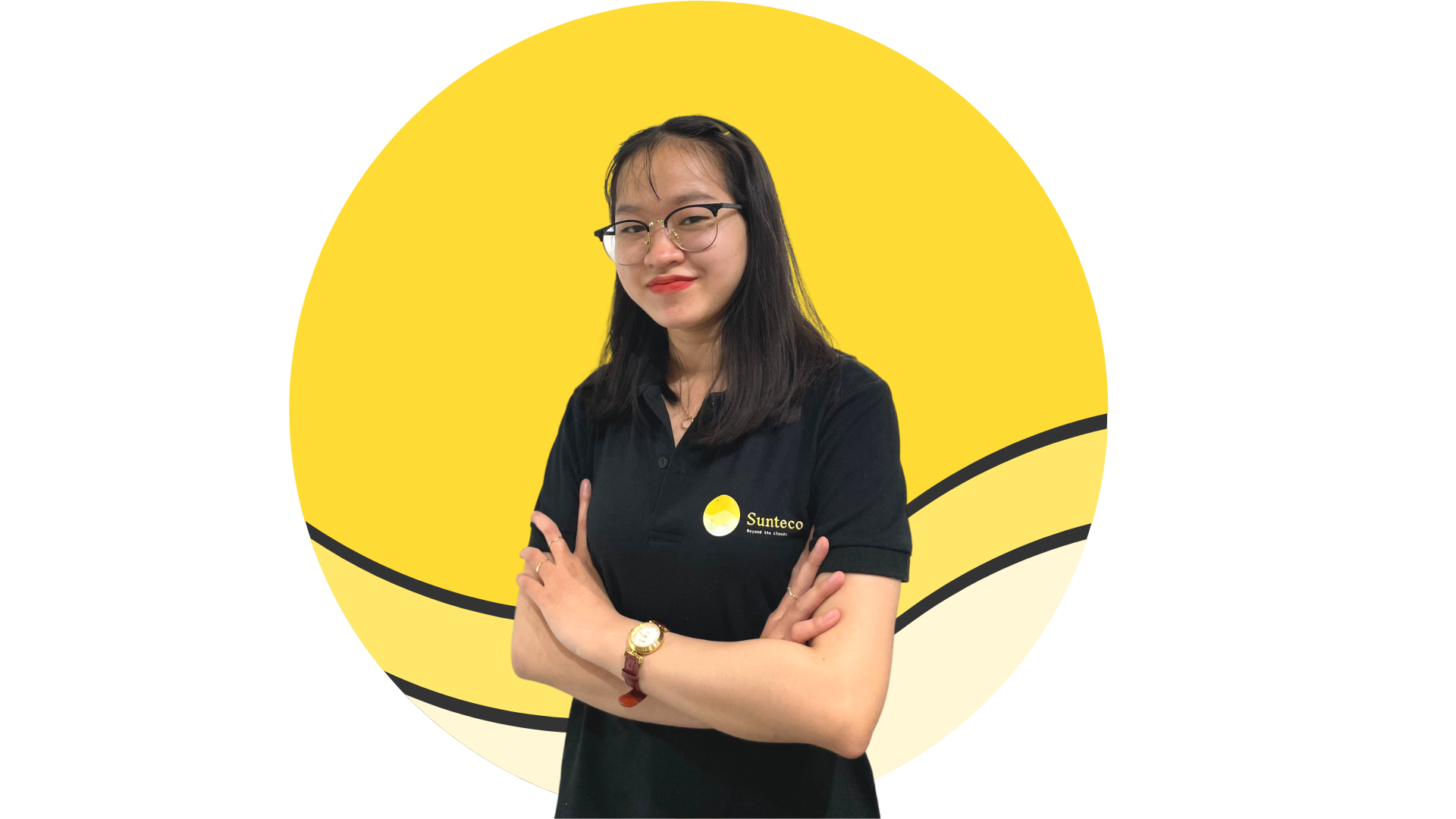 Huong Nguyen (
Sarah)
Digital Specialist
I am a Digital Specialist on Sunteco | Get blogs and the latest technology news and other cool stuff related to the (Container | Messaging | VM).