For most businesses considering cloud migration, it's essential to understand that cloud platform benefits come alongside considerable challenges, including improving availability and latency, auto-scale orchestration, managing tricky connections, scaling the development process effectively, and addressing cloud security challenges.
While advancements in virtualization and containerization (e.g., Docker, Kubernetes) are helping many businesses solve these challenges, cloud migration is no simple matter. In this article, with that in mind, Suncloud has put together 7 cloud migration case studies your business can learn.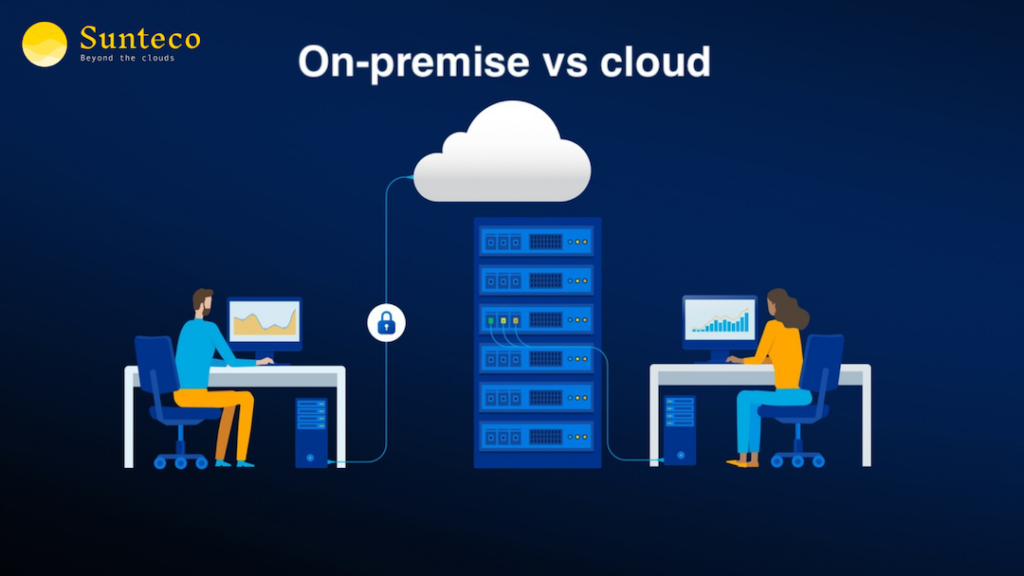 A transformation example when moving from On-premise to Cloud
#1 Betabrand: Bare Metal to Cloud

CloudBetabrand (est. 2005) is a crowd-funded, crowd-sourced retail clothing e-commerce company that designs, manufactures, and releases limited-quantity products via its website.
– Migration objective 
The company struggled with the maintenance difficulties and lack of scalability of the bare metal infrastructure supporting their operations. Planning for and adding capacity took too much time and added costs. They also needed the ability to handle website traffic surges better.
– Key Takeaways
With planning, cloud migration can be a simple process. Betabrand's 2017 on-premise to cloud migration proved smooth and simple. Before actual migration, they created multiple clusters in GKE and performed several test migrations, identifying the right steps for a successful launch.
Cloud streamlines load testing. Betabrand was able to quickly create a replica of its production services that they could use in load testing. Tests revealed poorly performing code paths that would only be revealed by heavy loads. They could fix the issues before Black Friday.
Cloud's scalability is key to customer satisfaction. As a fast-growing e-commerce business, Betabrand realized they couldn't afford the downtime or delays of bare metal. Their cloud infrastructure scales automatically, helping them avoid issues and keep customers happy. This factor alone underlines the strategic importance of cloud computing in business organizations like Betabrand.
#2 Spotify: Bare Metal to Cloud

Spotify (est. 2006) is a media services provider primarily focused on its audio-streaming platform, which lets users search for, listen to, and share music and podcasts.
– Migration objective 
Spotify's leadership and engineering team agreed: The company's massive in-house data centers were difficult to provision and maintain, and they didn't directly serve the company's goal of being the "best music service in the world." They wanted to free up Spotify's engineers to focus on innovation. They started planning for migration to Google Cloud Platform (GCP) in 2015, hoping to minimize disruption to product development and minimize the cost and complexity of hybrid operation.
– Key Takeaways
Gaining stakeholder buy-in is crucial. Spotify was careful to consult its engineers about the vision. Once they could see what their jobs looked like in the future, they were all-in advocates.
Migration preparation shouldn't be rushed. Spotify's dedicated migration team took the time to investigate various cloud strategies and build out the use case showing the benefits of cloud computing to the business. They carefully mapped all dependencies. They also worked with Google to identify and orchestrate the right cloud strategies and solutions.
Focus and dedication pay huge dividends. Spotify's dedicated migration team kept everything on track and in focus, making sure everyone involved was aware of experience and lessons already learned. In addition, since engineering teams were fully focused on the migration effort, they could complete it more quickly, reducing the disruption to product development
#3 Waze:
Cloud to Multi-cloud

Waze (est. 2006; acquired by Google in 2013) is a GPS-enabled navigation application that uses real-time user location data and user-submitted reports to suggest optimized routes.
– Migration objective 
Though Waze moved to the cloud very early on, their fast growth quickly led to production issues that caused painful rollbacks, bottlenecks, and other complications. They needed to get faster feedback to users while mitigating or eliminating their production issues.
– Key Takeaways
Some business models may be a better fit for multiple clouds. Cloud strategies are not one-size-fits-all. Waze's stability and reliability depend on avoiding downtime, deploying quick fixes to bugs, and ensuring the resiliency of their production systems. Running on two clouds at once helps make it all happen.
Your engineers don't have to be cloud experts to deploy effectively. Spinnaker streamlines multi-cloud deployment for Waze such that developers can focus on development, rather than on becoming cloud experts.
Deploying software more frequently doesn't have to mean reduced stability/reliability continuous delivery can get you to market faster, improving quality while reducing risk and cost.
#4 Dropbox: Cloud to Hybrid

Dropbox (est. 2007) is a file hosting service that provides cloud storage and file synchronization solutions for customers.
– Migration objective 
Dropbox had developed its business by using the cloud — specifically, Amazon S3 (Simple Storage Service) — to house data while keeping metadata housed on-premise. Over time, they feared they'd become overly dependent on Amazon: not only were costs increasing as their storage needs grew, but Amazon was also planning a similar service offering, Amazon WorkDocs. Dropbox took back their storage to help them reduce costs, increase control, and maintain their competitive edge.
– Key Takeaways
On-premise infrastructure may still be right for some businesses. Since Dropbox's core product relies on fast, reliable data access and storage, they need to ensure consistently high performance at a sustainable cost. Going in-house required an enormous investment, but improved performance and reduced costs may serve them better in the long run. Once Dropbox understood that big picture, they had to recalculate the strategic importance of cloud computing to their organization.
Size matters. As Wired lays out in its article detailing the move, cloud businesses are not charities. There's always going to be a margin, a margin somewhere. If a business is big enough — like Dropbox — it may make sense to take on the difficulties of building a massive in-house network. But tension enormous risk, an enormous risk for businesses that aren't big enough, or whose growth may stall.
#5 GitLab: Cloud to Cloud

GitLab (est. 2011) is an open core company that provides a single application supporting the entire DevOps life cycle for more than 100,000 organizations.
– Migration objective 
GitLab's core application enables software development teams to collaborate on projects in real time, avoiding both handoffs and delays. GitLab wanted to improve performance and reliability, accelerating development while making it as seamless, efficient, and error-free as possible. While they acknowledged Microsoft Azure had been a great cloud provider, they strongly believed that GCP's Kubernetes were the future, calling it "a technology that makes reliability at massive scale possible."
– Key Takeaways
Containers are seen by many as the future of DevOps. GitLab was explicit that they view Kubernetes as the future. Indeed, containers provide notable benefits, including a smaller footprint, predictability, and the ability to scale up and down in real time. For GitLab's users, the company's cloud-to-cloud migration makes it easier to get started with using Kubernetes for DevOps.
An enormous benefit, improved stability and availability can be an enormous benefit of cloud migration. In GitLab's case, mean-time between outage events pre-migration was 1.3 days. Excluding the first day post-migration, they're up to 12 days between outage events. Pre-migration, they averaged 32 minutes of downtime weekly; post-migration, they're down to 5.
#6 Cordant Group: Bare Metal to Hybrid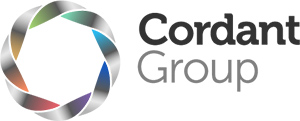 The Cordant Group (est. 1957) is a global social enterprise that provides a range of services and solutions, including recruitment, security, cleaning, health care, and technical electrical.
– Migration objective
Over the years, the Cordant Group had grown tremendously, requiring an extensive IT infrastructure to support their vast range of services. While they'd previously focused on capital expenses, they'd shifted to looking at OpEx, or operational expenses — which meant cloud's "pay as you go" model made increasing sense. It was also crucial to ensure ease of use and robust data backups.
– Key Takeaways
Business and user needs drive cloud needs. That's why cloud strategies will absolutely vary based on a company's unique needs. The Cordant Group needed to revisit its cloud computing strategy when users were unable to quickly access the files they needed. In addition, with such a diverse user group, ease of use had to be a top priority.
Cloud ROI ultimately depends on how your business measures ROI. The strategic importance of cloud computing in business organizations is specific to each organization. Cloud became the right answer for the Cordant Group when OpEx became the company's dominant lens.
#7 Shopify: Cloud to Cloud

Shopify (est. 2006) provides a proprietary e-commerce software platform upon which businesses can build and run online stores and retail point-of-sale (POS) systems.
– Migration objective 
Shopify wanted to ensure they were using the best tools possible to support the evolution needed to meet increasing customer demand. Though they'd always been a cloud-based organization, building and running their e-commerce cloud with their own data centers, they sought to capitalize on the container-based cloud benefits of immutable infrastructure to provide better support to their customers. Specifically, they wanted to ensure predictable, repeatable builds and deployments; simpler and more robust rollbacks; and elimination of configuration management drift.
– Key Takeaways
Immutable infrastructure vastly improves deployments. Since cloud servers are never modified post-deployment, configuration drift — in which undocumented changes to servers can cause them to diverge from one another and from the originally deployed configuration — is minimized or eliminated. This means deployments are easier, simpler, and more consistent.
Scalability is central to meeting the changing needs of dynamic e-commerce businesses. Shopify is home to online shops like Kylie Cosmetics, which hosts flash sales that can sell out in 20 seconds. Shopify's cloud-to-cloud migration helped its servers flex to meet fluctuating demand, ensuring that commerce isn't slowed or disrupted.
Which Cloud Migration Strategy Is Right for You?
As these 7 case studies show, cloud strategies are not one-size-fits all. Choosing the right cloud migration strategy for your business depends on several factors, including your:
Goals. What business results do you want to achieve because of the migration? How does your business measure ROI? What problems are you trying to solve via your cloud migration strategy?
Business model. What is your current state? What are your core products/services and user needs, and how are they affected by how and where data is stored? What are your development and deployment needs, issues, and constraints? What are your organization's cost drivers? How is your business affected by lack of stability or availability? Can you afford downtime?
Security needs. What are your requirements regarding data privacy, confidentiality, encryption, identity and access management, and regulatory compliance? Which cloud security challenges pose potential problems for your business?
Scaling needs. Do your needs and usage fluctuate? Do you expect to grow or shrink?
Disaster recovery and business continuity needs. What are your needs and capabilities in this area? How might your business be affected in the event of a major disaster — or even a minor service interruption?
Technical expertise. What expertise do you need to run and innovate your core business? What expertise do you have in-house? Are you allocating your in-house expertise to the right efforts?
Team focus and capacity. How much time and focus can your team dedicate to the cloud migration effort?
Timeline. What business needs to constrain your timeline? What core business activities must remain uninterrupted? How much time can you allow for planning and testing your cloud migration strategy?
In short, with the list of questions above and 7 case studies of companies' successful cloud migrations. You can start with a plan, understanding the goals and desires of your business. Learn the right tools to lead you to cloud strategies and solutions that will work best for your business.
Ready to take the next step on your cloud journey?
Sunteco Cloud provides technology solutions and products through the Sunteco Cloud ecosystem, accelerating the digital transformation journey of businesses of all sizes. We focus on creating simple, interesting and scalable solutions to ensure that we understand your business and its challenges, to effectively deliver significant results. Each product is just a piece in the big business picture. So we don't start from our product but from your business.
>> Learn more Sunteco Cloud ecosystem
>> See more Sunteco Cloud product pricing
Source: Distillery